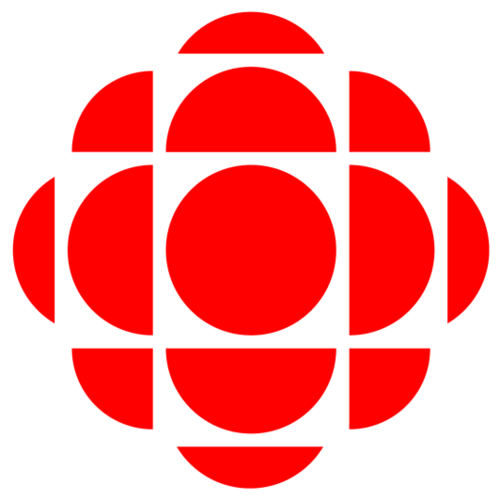 CBC/RADIO-CANADA LEADS THE CANADIAN PARALYMPIC COMMITTEE BROADCAST CONSORTIUM THAT WILL PROVIDE MORE THAN 300 HOURS OF MULTIPLATFORM COVERAGE OF THE SOCHI 2014 PARALYMPIC WINTER GAMES
Mar 3, 2014
Unprecedented coverage includes more than 90 hours of fully accessible TV broadcasts and more than 250 hours of digital streaming across all CPC Broadcast Consortium platforms
CBC/Radio-Canada's coverage will also be available as video-on-demand content via TELUS Optik TV, Rogers and the Canadian Paralympic Team Mobile App
Canadians will have access to more Paralympic coverage than CBC/Radio-Canada has ever offered. CBC alone will provide 30 hours of original programming on TV and more than 250 hours online, while Radio-Canada will have seven hours of broadcast coverage including French-language coverage of the Opening and Closing Ceremonies. Included in the online coverage are four separate live venue feeds offering live streaming of Alpine, Nordic, Sledge Hockey and Curling venues along with English-language commentary.
"Canadians are extremely passionate when it comes to supporting our homegrown athletes, so we're proud to be leading this group of content providers that will provide more coverage than ever for a Paralympic Games," said Jeffrey Orridge, executive director of sports properties and general manager, Olympics, CBC.
"We are looking forward to working with CBC/Radio-Canada and all our broadcast partners to provide Canadians unprecedented access to the Paralympic Winter Games," said Martin Richard, Executive Director of Communications and Marketing for the Canadian Paralympic Committee, "We are excited by how CBC/Radio-Canada will showcase our athletes and sports to Canadians both through competition coverage and inspiring storytelling."
CBC/Radio-Canada will lead the creation of broadcast content for the Broadcast Consortium which will air on Sportsnet and AMI with Yahoo Sports Canada and SendtoNews providing additional coverage. In addition to daily coverage on Sportsnet, Rogers customers will be able to watch CBC/Radio-Canada's coverage of the Sochi 2014 Paralympic Winter Games in English and French on their TV, computer, tablet, and smartphone with Rogers On Demand and Rogers Anyplace TV. Yahoo Sports Canada will have full-session live streams, daily news highlights of Canadian performances and top plays, as well as behind-the-scenes and pre-games content in addition to editorial content.
TELUS Optik TV subscribers will have access to the best of CBC/Radio-Canada's Paralympic Games coverage On Demand, on multiple screens with the Optik on the go app, in English and French.
AMI will collaborate with Descriptive Video Works (DVW) to provide described video for all Paralympic TV coverage, including all CBC-TV broadcasts including the Opening and Closing Ceremonies and daily highlight reels. All of Radio-Canada's French-language TV coverage will also be available with described video.
Additionally, CBC News Network, local CBC News programs and CBC Radio will provide updates on the latest news and results from Sochi throughout each day of competition. The National will have several features on Paralympic sports including Sledge Hockey, Curling, Cross-Country Skiing and the new Para Snowboard Cross event as well as Canadian athletes competing in Sochi. CBC News Network will also have stories from here in Canada along with interviews with the families and friends of Canadian athletes.
• Friday, March 7 at 2 p.m. ET/11 a.m. PT - Opening Ceremony
• Saturday, March 8 at 1 p.m. ET/10 a.m. PT - Daily Coverage
• Sunday, March 9 at 2 p.m. (2:30 p.m. NT) - Daily Coverage
• Monday, March 10-Friday, Mar. 14 at 4 p.m. (4:30 p.m. NT) - Daily Coverage
• Saturday, March 15 at 3 p.m. ET/12 p.m. PT - Daily Coverage
• Sunday, March 16 at 1 p.m. (1:30 p.m. NT) - Closing Ceremony
-30-
CBC/Radio-Canada is Canada's national public broadcaster and one of its largest cultural institutions. The Corporation is a leader in reaching Canadians on new platforms and delivers a comprehensive range of radio, television, internet, and satellite-based services. Deeply rooted in the regions, CBC/Radio-Canada is the only domestic broadcaster to offer diverse regional and cultural perspectives in English, French and eight Aboriginal languages.
Simon Bassett, publicist, CBC Sports